Emilie Parker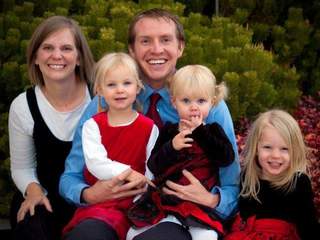 Dear Parker Family,
I cannot fathom the depth of your agony over losing your daughter, Emilie.
On Saturday, I heard her story and fought back tears until I couldn't stand it anymore. I wept in the middle of the gym for little Emilie.  I wept that her little sisters won't grow up with their big sister's beautiful spirit. I wept that she won't be tucked in bed tonight or opening her presents this Christmas. It is times like these when we truly grasp the fragility of life.
Robbie — your courage to stand in front of the world and declare sympathy for the gunman's family was unfathomable. How can you forgive so easily? So quickly?  Instead of declaring anger and hostility, you expressed gratitude: "I am lucky to be her dad." Parker family, little Emilie was blessed beyond measure to have each of you as her parents, aunts & uncles, grandparents, cousins. What a beautiful picture of Christ's redemptive love you have shown to the world. A love that doesn't give answers, but always gives Hope.
Thank you for sharing about Emilie — her heavenly Father's thumbprint was so clearly on her heart. I love that she was an artist,  always carrying paper and markers to draw someone who needed encouragement a card. What a lasting image for the world of little Emilie. I have a feeling she has a whole card-making workshop in heaven. Maybe the other precious ones murdered at Sandy Hook Elementary are working alongside her to bring joy to those in need.
We mourn with you and promise whenever we see art, especially child's art, we will remember little Emilie. Thank you for letting us hear her story.
Grieving,
Ruthie
P.S. Blog followers — you can visit Emilie Parker's Facebook page and donate to help her family. Please pray for the Parker family, because after the camera's leave Newtown and life returns to normal, they will still suffer from the most unbearable loss. I'll remind you over time to continue to pray. Life is a gift. May you rejoice in our Savior, Jesus Christ, who declares over and over: "This is not the end."
If you liked this post, you may also like: